Webinar on SEBI's Proposed changes to Framework of Promoters, Promoter Group & Independent Directors: Exclusive for Taxscan Premium Users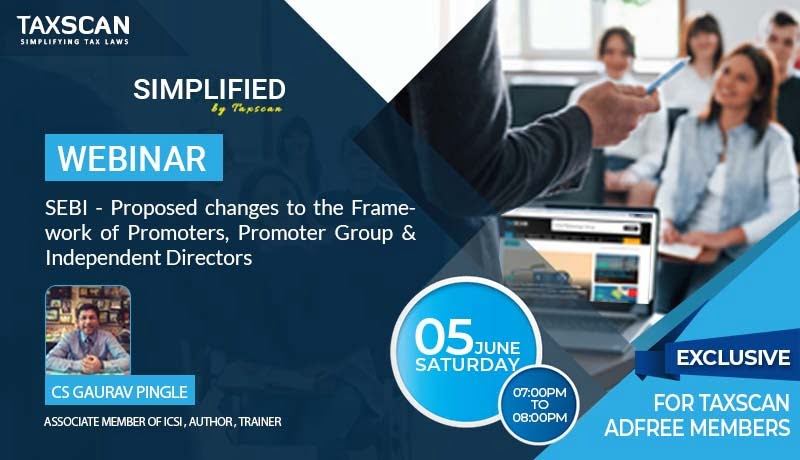 Next Saturday, on 5th June, Taxscan is will be conducting the next program under our SIMPLIFIED banner. The Webinar will be on SEBI's Proposed changes to the Framework of Promoters, Promoter Group & Independent Directors. CS Gaurav Pingle will be the speaker at this webinar aimed at professionals and students alike.
Gaurav Pingle is an Associate Member of ICSI and Commerce Graduate. He brings in more than a decade of practice and industry experience, advising on business set-up in India, core Company Law matters from day-to-day compliance to advisory, transaction advisory, Foreign Exchange Management Laws, SEBI Listing Regulations, Securities laws for domestic, multinational and listed companies. He has authored books on Companies (Amendment) Act, 2017 and Related Party Transactions which were well received by the readers. Having a flair in teaching, he has also been the visiting faculty for Company Law and Investment and Securities Laws at various colleges. Presently, he is the Managing Committee Member at the Pune Chapter of ICSI (2019 – 2022).
The webinar will be available exclusively for Taxscan AdFree members. They can participate in the webinar which will be available in their home page once they login with their Taxscan AdFree Account.
To Register click here:

Click here to subscribe to Taxscan AdFree.